A great friend can make anything seem more fun, including working out. Small Group Training is a great way to include the people you love into one of your favorite workouts.
Everyone knows the most efficient way to achieve your fitness goals is with the guidance of a professional certified trainer. Personal trainers can identify your weaknesses, make a plan, track your progress, and keep you motivated. It's the quickest path to crushing your goals like weight loss, muscle gain, improved sports performance, increased energy, and visible body transformation.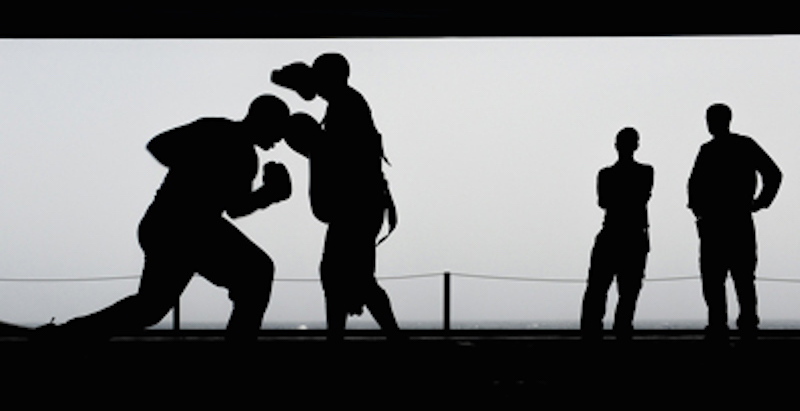 Get Fit In A High Energy Group Session At Stafford Strength!
Stafford Strength specializes in Small Groups Training sessions for maximum benefits. Try this program with 1 or 2 of your friends in a semi-private Small Group Training setting. This is a great way to save a little money and getting the support and motivation from your friends.
There are many great benefits of Small Group Training, including:
It's a great excuse to hang out
Signing up for Small Group Personal Training sessions together will put time on the calendar that you can't flake out on. As an added bonus it will counteract some of the unhealthy effects of going for drinks all the time (or act as a total alternative.)
Trying new things can be intimidating so assure them that you have their back and working out together will make it more fun.
Call it friendly competition or just not wanting to look weak, but studies have proven that working out with a partner (particularly one who is evenly matched/slightly stronger than you) will make you push harder and for longer. It's called the Kohler Effect.
Good habits are contagious
Another study shows that when you hang around people who are active and have self-control, you'll be much more likely to acquire the same good habits. So this is better for both of you in the long run.
You can commiserate about your DOMS
Delayed Onset Muscle Soreness (DOMS) is very real! So the next day when you're both having trouble walking down the stairs or getting out of your chair; you can laugh at each other.
Small Group Fitness Classes In Midtown Empowers You To Reach Your Goals!
As an added bonus, including your friends will let them share in the benefits of a healthy lifestyle! Find out more today by filling out the short form on the side of this page. You'll receive more information including how to sign up for a in depth FREE consultation, today!